Did you know that construction costs for the 12-month period through the end of August 2021 rose by 4.5 percent, with material costs leading the way with a whopping increase of 23.1 percent? Over the next year, the estimated increase in total construction costs is expected to be between 4 percent and 7 percent [Commercial Property Executive].
It is no secret that construction costs are at an all time high. Macro economic factors beyond supply chain issues have dented the margins of many companies forcing the buyers to eat the costs and trickle the pain down to the next buyer but what are the primary factors behind these elevated costs?
This DYK will bring you up to speed and show you what to lookout for in the market as well as let you know when costs are expected to normalize.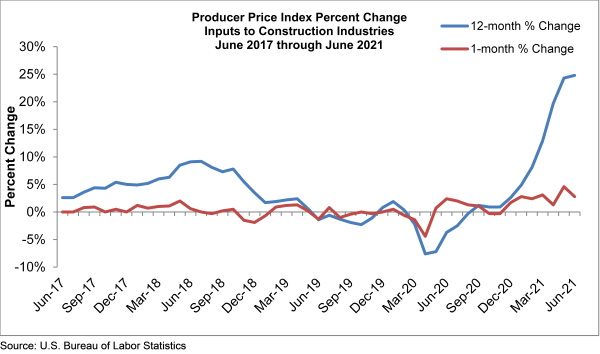 These rising costs in building can be attributed to many factors caused by the pandemic. On the supply side factors consisting of a lack of supply due to supply chain bottlenecks, tariffs and trade pressures, labor shortages, and rising wages have all effected the costs of materials. According to Forbes even a dramatic increase in supply wont bring the costs of materials down and further notes that "the stimulus checks and unemployment insurance bonus payments have sapped some people's interest in taking jobs," which is fueling the fire.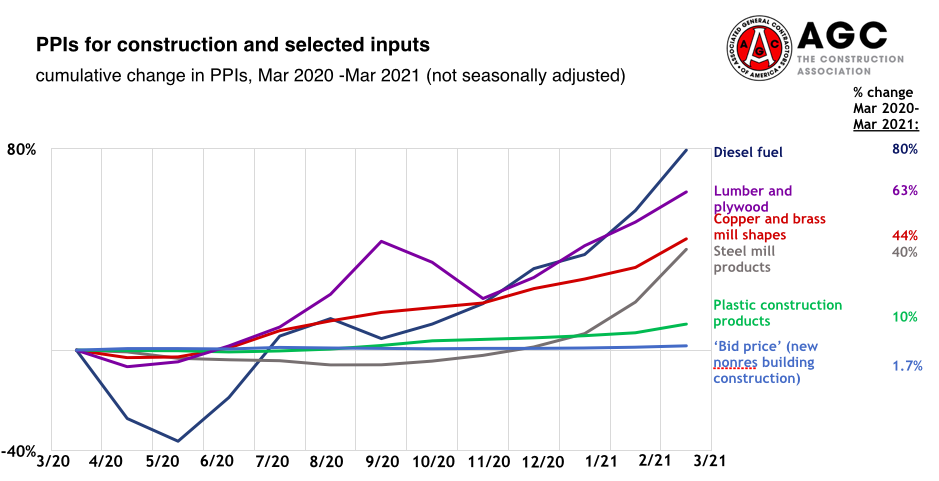 Now on the demand side the record low interest rates induced by the fed's monetary policy actions to soften the blow of the pandemic spurred a flood of buyers into the single family real estate market due to the low 30 year mortgages. "By December of 2020 single family housing hit their highest level since 2006" – Forbes. This combined with the cyclical home renovations and repairs, as well as the easy money and pandemic environment have drastically increased demand especially for materials such as lumbar and steel.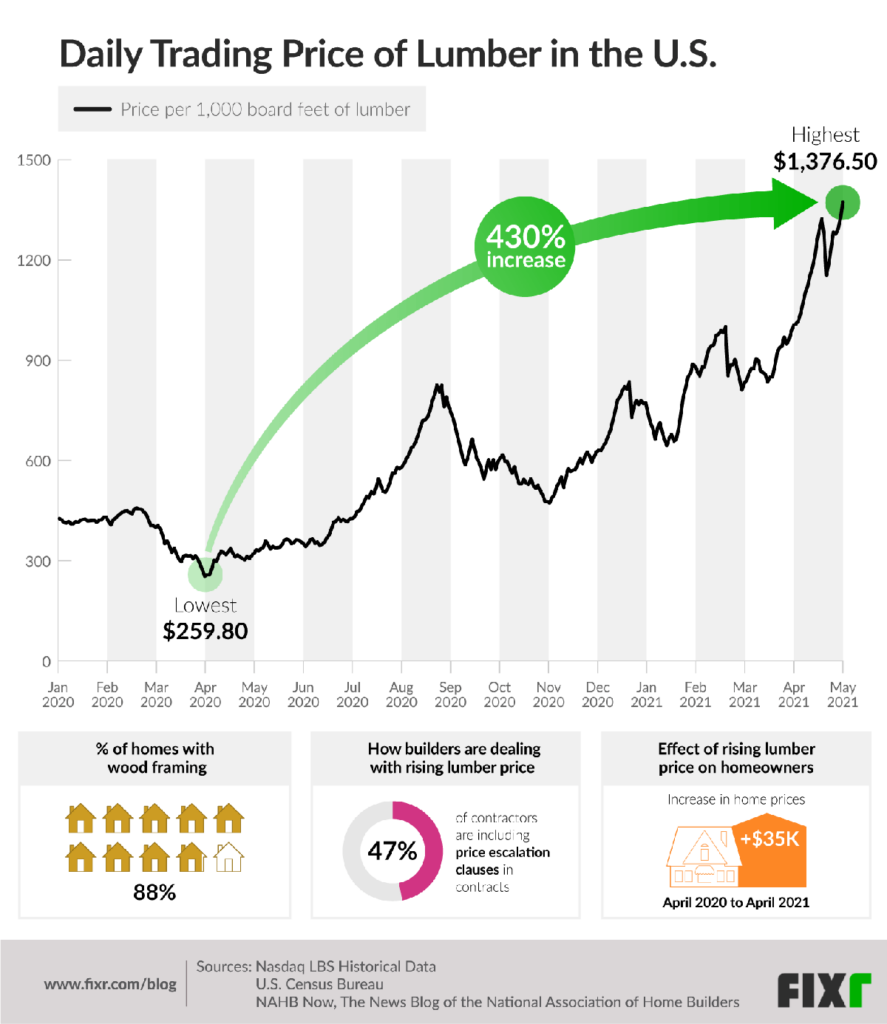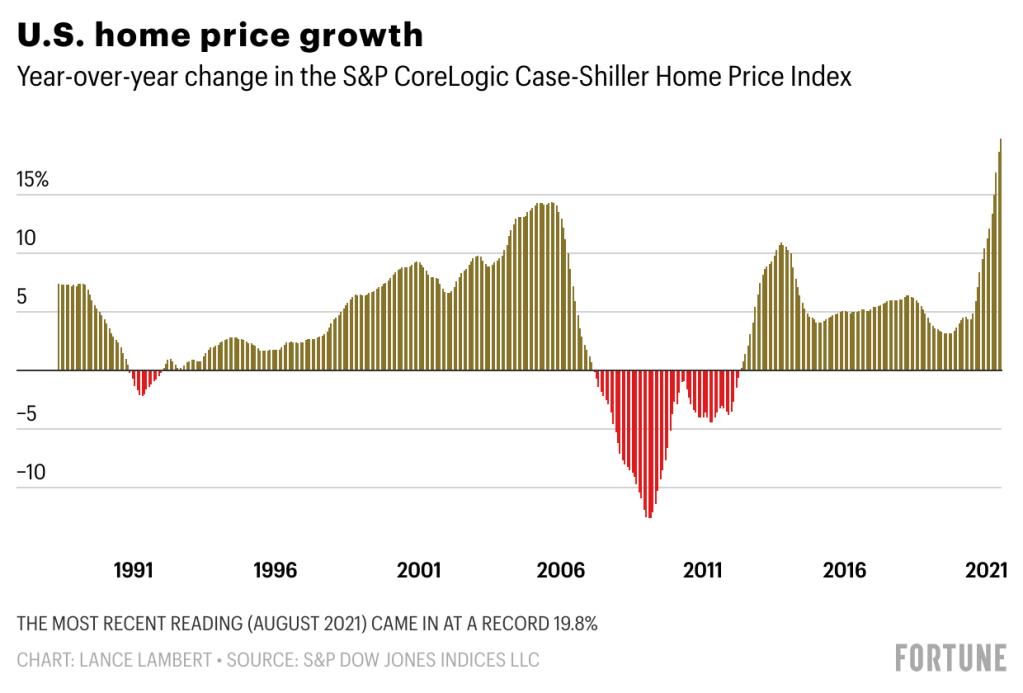 When will prices go back to normal? We don't have a crystal ball but it is safe to say that prices will follow mortgage rates as well as the health of the labor market. This being said it is probable to see the price of materials fall to normal levels in about 2 – 3 years when much of these "transitory" pressures subside and our labor market stabilizes.