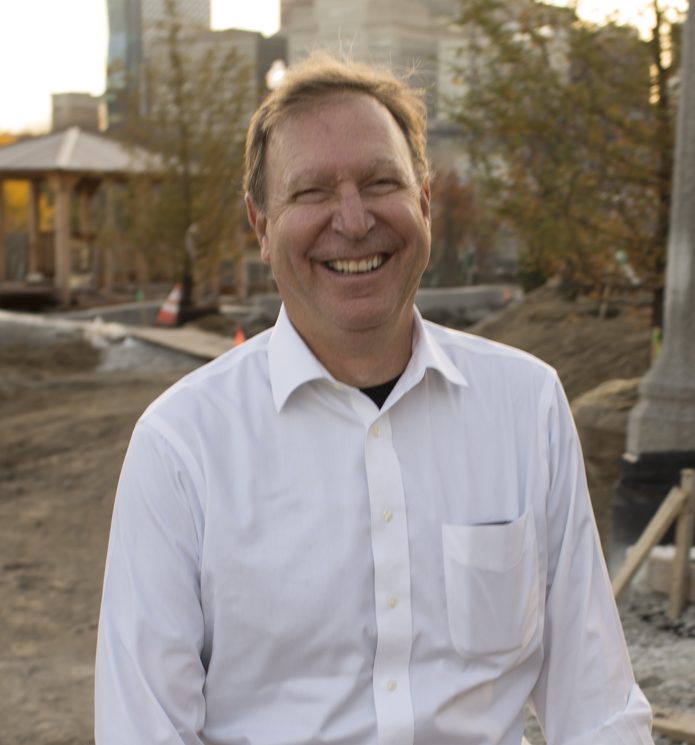 Who Are We and… Who's Steve?
Steve's Build Blog is sponsored by  The Syntec Group, a Chicago based, building company offering a full range of architectural and construction services. Syntec was founded by Steven S. Salzman in 1984 and he currently serves as the president. Syntec has been involved in numerous construction and design projects over the past decades all which fall within the commercial, residential, and healthcare building sectors– making the Syntec Group and Steve a perfect fit as collaborative partners for this blog.
As a leading industry expert Steve brings his knowledge and expertise in architecture, construction, technology and healthcare to this blog in order to bring new knowledge, ideas and solutions to the rapidly evolving built world.
So… What's It All About & How Does It Work?
Looking forward into tomorrow's building world, one of the Syntec Group's primary focii as a company, is to be an active investor and participant in developing a clear vision of Building's future along with specific solutions and tools that will support and enable that vision.
Steve's Build Blog is a forum that offers each member insights into the forces shaping Building's future, providing detailed descriptions of what that future will look like. Coming soon, for "Premier Member" only, a growing set of specific service and product solutions, that can be implemented by building organizations, will be fully described and offered for purchase to interested parties.
Additionally, Steve's Build Blog, offers a wide variety of content, from Blog posts with current and relevant topics, to interesting facts in the Did You Knows (DYK's), to critical research White Papers and relevant videos.
Also check out our social media channels to see new and relevant content that you can't find on the Blog.
Blog posts brought to you monthly
Our handcrafted newsletter's sent out each month
DYK's come every week
Check our socials for daily content
Coming Soon
Stay tuned for a series of white papers and specific industry solutions including:
White Papers
1: Building is Changing are You?
2: CDE, BIM, & Big Data
3: Optimized Building
4: The Near Future of the Building Industry
Services and Product Categories will include:
Research
1- Module Products
2- Big Data
Process
3- BuildUSA Collaborative Environment (BCE)
4- BIM Consulting & Analytic Services
Execution
5- Consulting Services
6- Prototype Initiative & Optimized Building
Whether it is breaking news, or just a mind-blowing fact we guarantee that you will learn something new by tuning in to our blog! For serious building business players, Steve's Build Blog is an invaluable resource and a must visit. You will walk away with a deeper understanding of, and access to the most current and relevant topics driving Building into the future. With access to ideas and research driving building innovation and more importantly real-world solutions ready to implement in the market-place. An invaluable resource to keep yourself and your company ahead of the pack and positioned for sustainable success in today's fast changing building market.
Topics and solutions will include:
1- An integrated common project and data environment
2- Specific workflows and standards
3- Optimized data templates
4- New building types
5- New building relationships
…and much, much more