This post explores the core efficiency proposition that cloud-based platforms offer our professional and personal lives
When I started work on BuildUSA in the mid-90s (1994-1996), my focus was on how to make the building transactions more accessible and more efficient for more people – and at lower cost. In the early days, I focused on project management and the growing concepts of modeling and standardization within the CAD environment. I searched for inspiration in many places. Below is a lightly edited memo written sometime in the late 90s. The memo tried to capture the big picture goals that drove the development of the early alpha versions of BuildUSA. Although BuildUSA has evolved greatly since then, many of the early ideas are still relevant to today's work in building innovation.
At the end of the 19th century, the technology of the industrial revolution and the vision of businessmen such as Henry Ford combined to create a basic change in our social fabric. For the first time in history, a large part of our population had access to factory produced consumer goods. This represented a huge cultural change from the earlier era of small, localized cottage businesses. It began a period of unprecedented wealth creation.
Businesses today operate in one of two broad categories:
The boutique market, where companies offer customers high levels of customer experience and support, but restrict their distribution into the marketplace.
The commodity market, where companies severely limit customer support but attempt to maximize their distribution into the marketplace.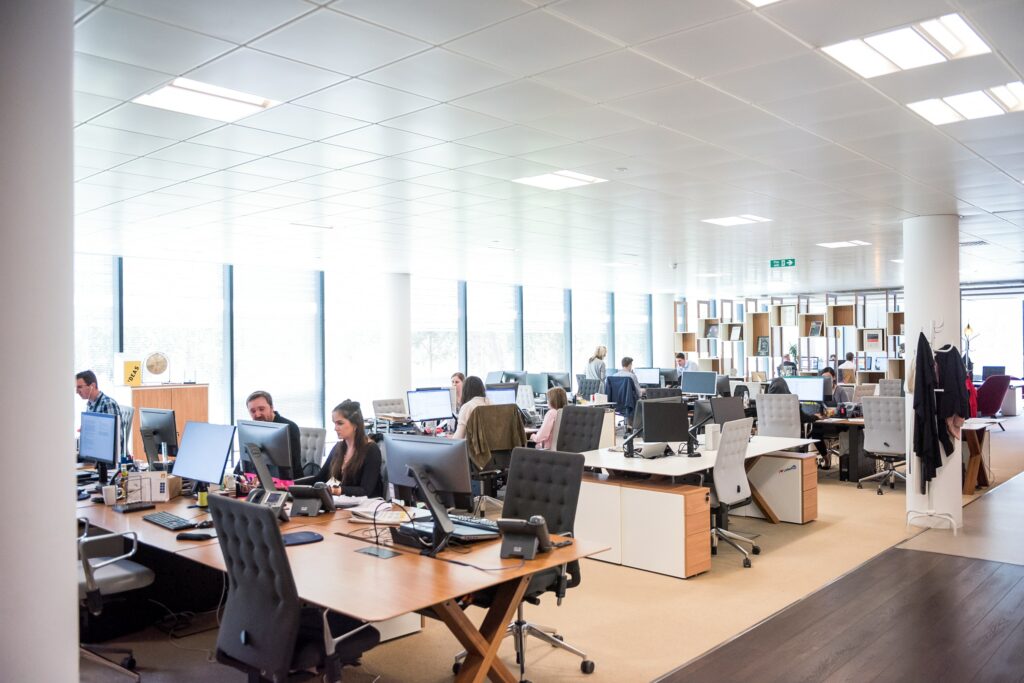 The difference in quantity and quality of customer support and purchase experience encourages consumers to search for suppliers that provide both consistent quality of support and distribution reach. Smart companies recognize this and respond by creating a recognizable brand or franchise.
Businesses commonly use aggressive practices dubbed "transaction economics" which are business relationships comprised of a series of unique transactions between sellers and buyers. Each sale or purchase is self-contained and complete. As a result, each transaction occurs as if it has no historical or future context. From the seller's perspective, creating value (shareholder wealth) can be defined as maximizing the potential value in each transaction.
To create value, companies currently employ two methods:
Resource Reduction – reducing staff, closing offices, etc.
Revenue Enhancement – opening up new markets, channels, and points of distribution
Companies often oscillate between the two methods, assuming that value will be created by applying management expertise to the individual transactions, thereby ensuring successful outcomes. Every firm tries to maximize the value it creates for its own shareholders. However, these firms often lose sight of the relational costs of these actions. This inevitably produces contradictions, friction and conflict within the supply chain.
The worst consequences, however, are for the end consumers. Transactions structured solely to maximize the organization's yield treat the consumer only as a means to an end. Therefore "caveat emptor" (let the buyer beware) becomes ever more relevant to the consumer's everyday experience. Business as practiced today, within the constraints of transaction economics, is in crisis for both the producer and the consumer.
The volume of product-related information available today can overwhelm consumers. They sense a need for a consistent buying experience which will ensure satisfactory decision making and successful transactions. Most technological innovations throughout history have been designed to simplify work and reduce dependence on human labor. Digital "platforms" are the most recent innovations attempting to coordinate and simplify daily business transactions.
Network-based platforms do not replace, they support customary methods of information access and transaction authorization. Well designed platforms can be comprehended immediately and provide simplified communication and coordination of countless complex activities. The centralized accumulation of data renders previously opaque transactions transparent.
● Quality interactions with increased volume capacity
● Flexibility in application with increased precision of execution
● Individualized accounts with greater interconnectivity
● Maximized operational reliability while maintaining low cost
● Resolution of sharing and ownership issues
● Knowledge of the whole picture while addressing any part of it
● Being in one place while being in touch with everyplace
● Serving one at essentially the same cost of serving a million
The transaction, which has become all encompassing, distrusted, burdensome and expensive, will shift into an environment of being transparent, seamless and effortless at minimal cost. Eliminating duplicative efforts and unsatisfying customer service experiences will increase the value of transactions with companies adopting platform technologies.
As Adam Smith stated:
"The natural effort of every individual to better his own condition is so powerful a principle that it is alone, and without any assistance, not only capable of carrying on the society to wealth and prosperity, but of surmounting a hundred impertinent obstructions".
Today there are very powerful forces that are driving all of us, in both our business and individual lives, to make changes in how we transact business.
BuildUSA is a "Business Transaction Collaboration Platform" that has been designed to specifically address the problems in today's business environment and serve the needs of tomorrow's building world. Users will increase shareholder value while simultaneously providing a dependable and qualitatively improved experience for all projects and building team members.
BuildUSA is a set of critical technology tools capable of unleashing the next era of wealth creation for the building and related industries.
In the intervening 20+ years that have transpired since writing the memo above, we have all learned that the efficiencies that cloud based, collaborative platforms can and do bring, do not necessarily correlate with improved experiences and value creation. Enabling the full potential of the digital world, with the necessary safeguards in place, continues to be a work in progress in all industries and is a core focus of BuildUSA.